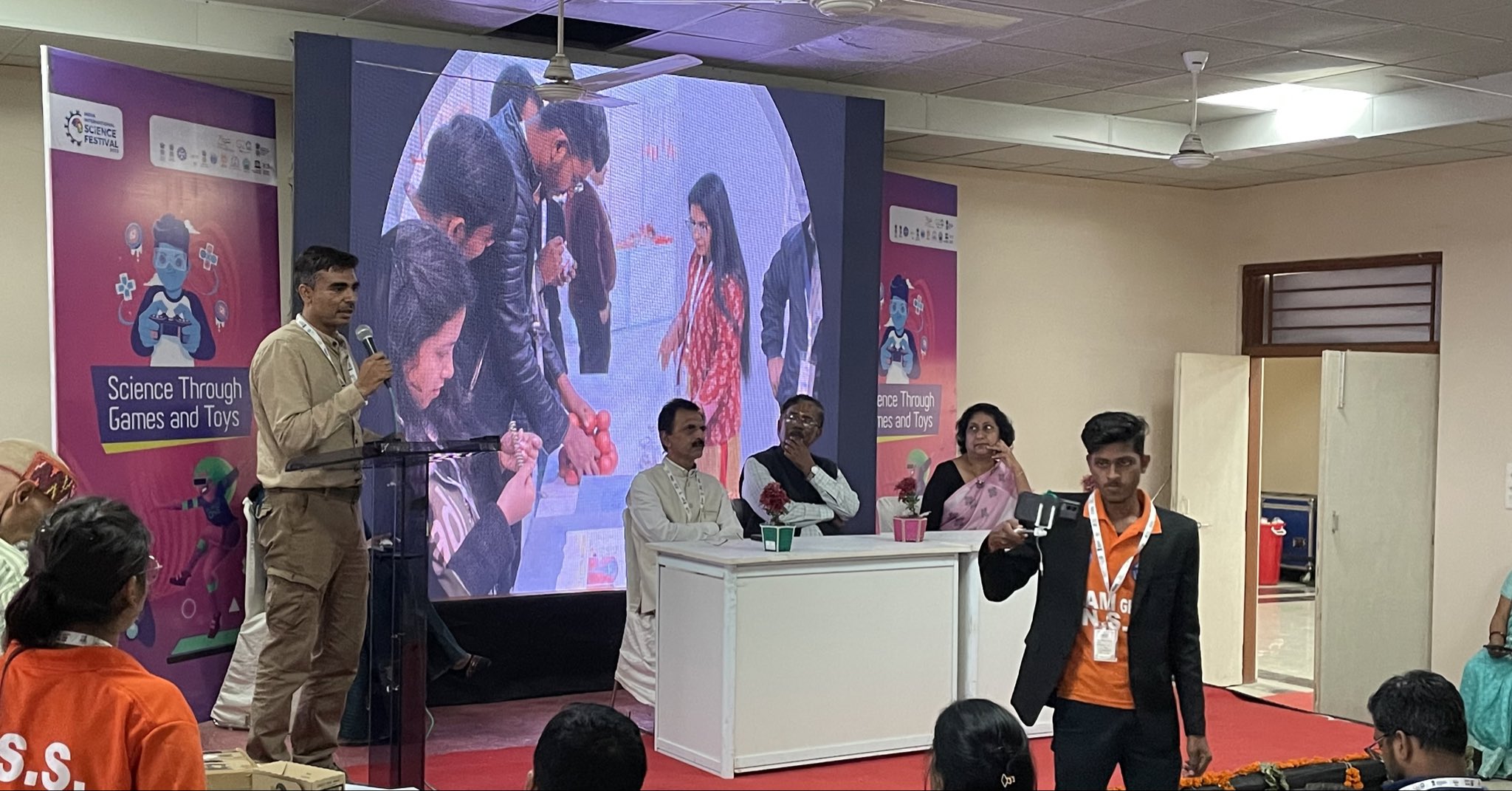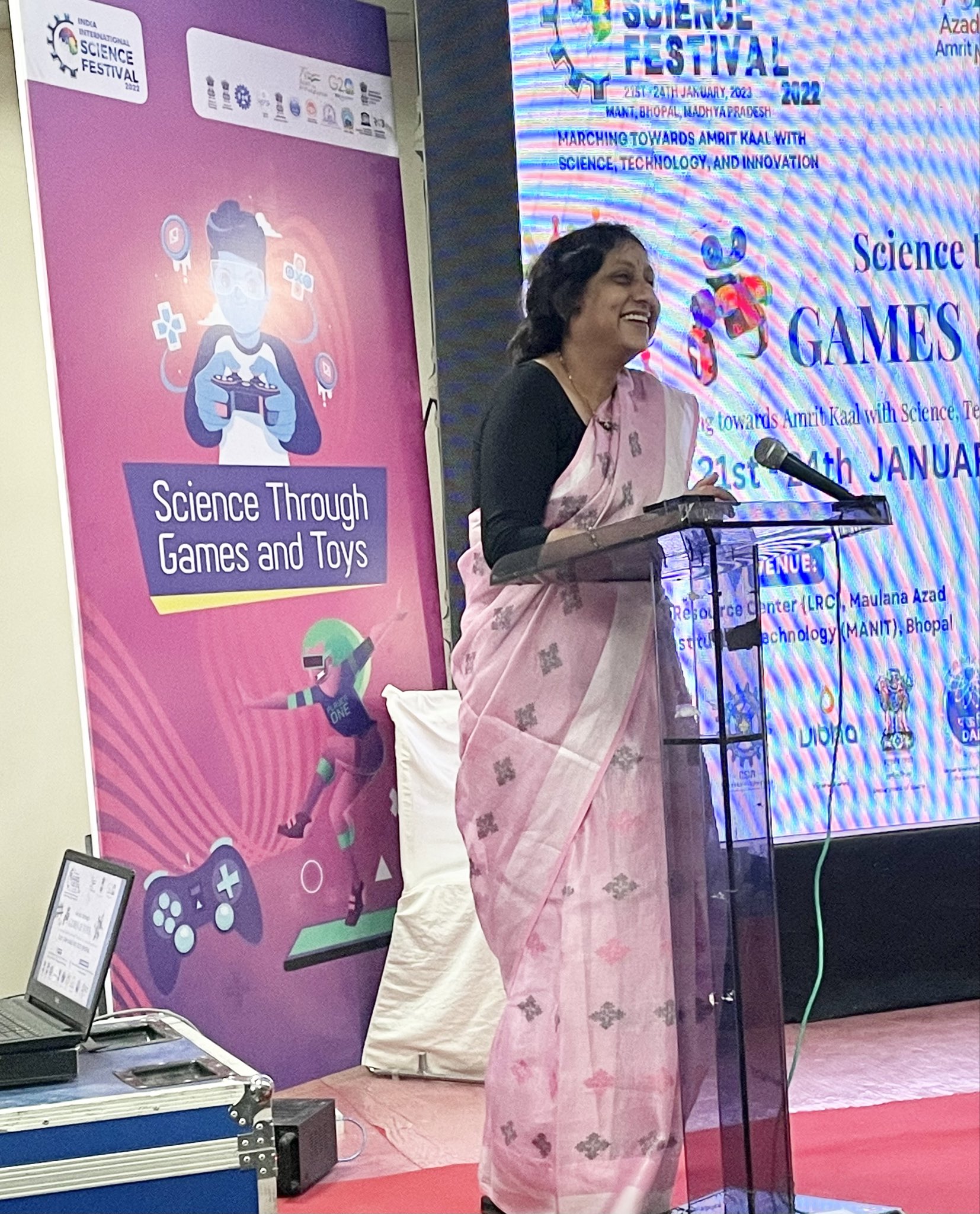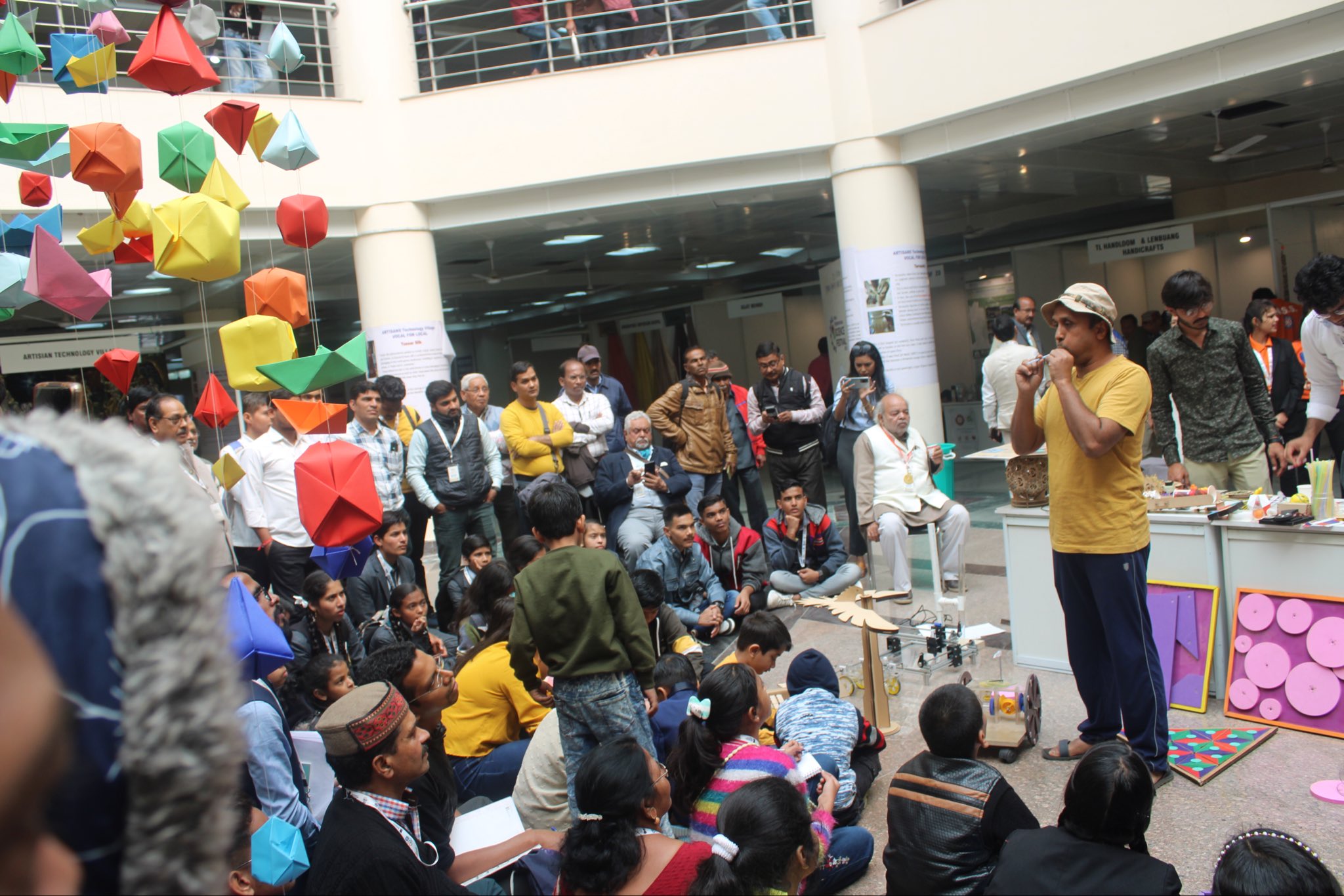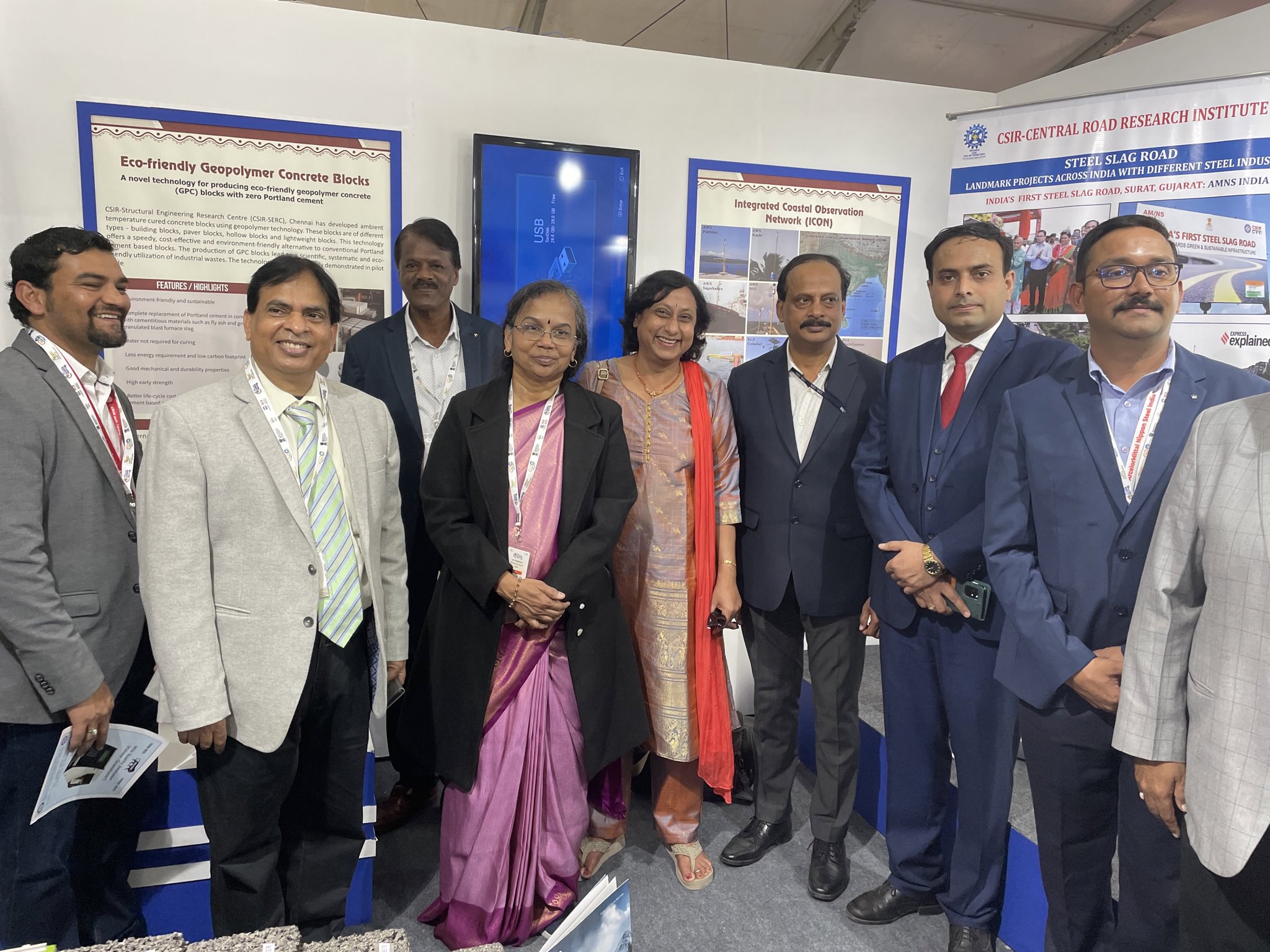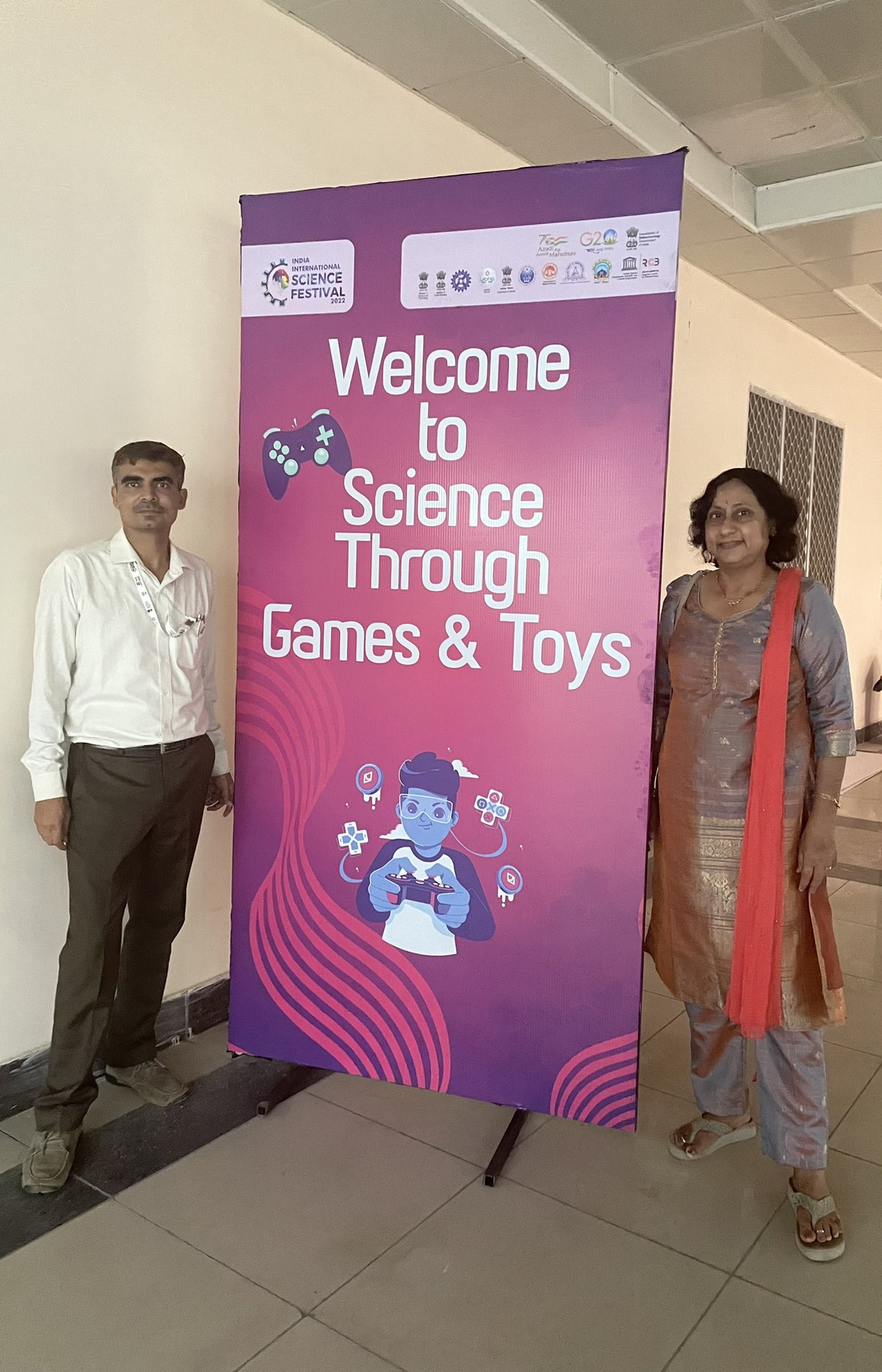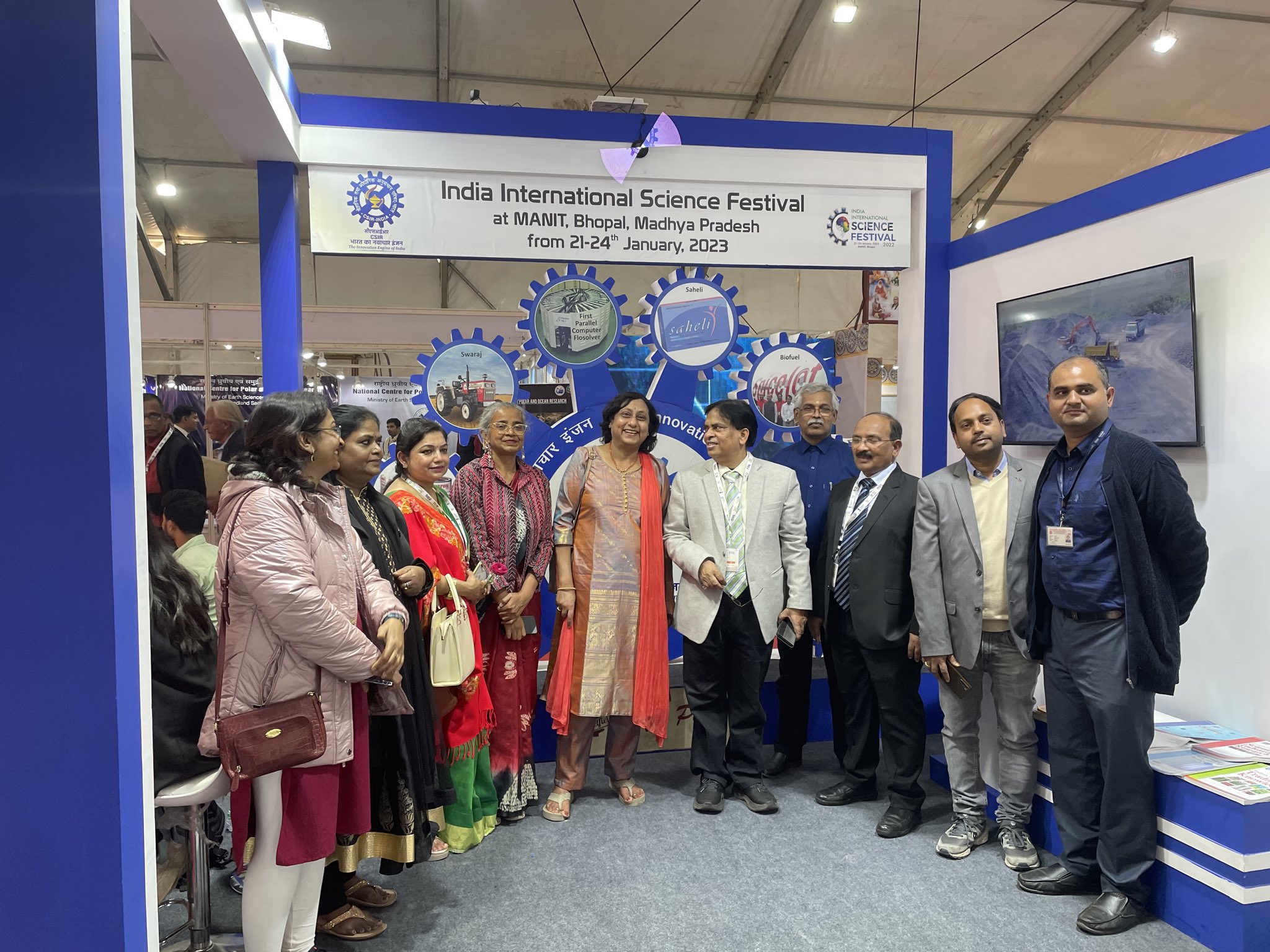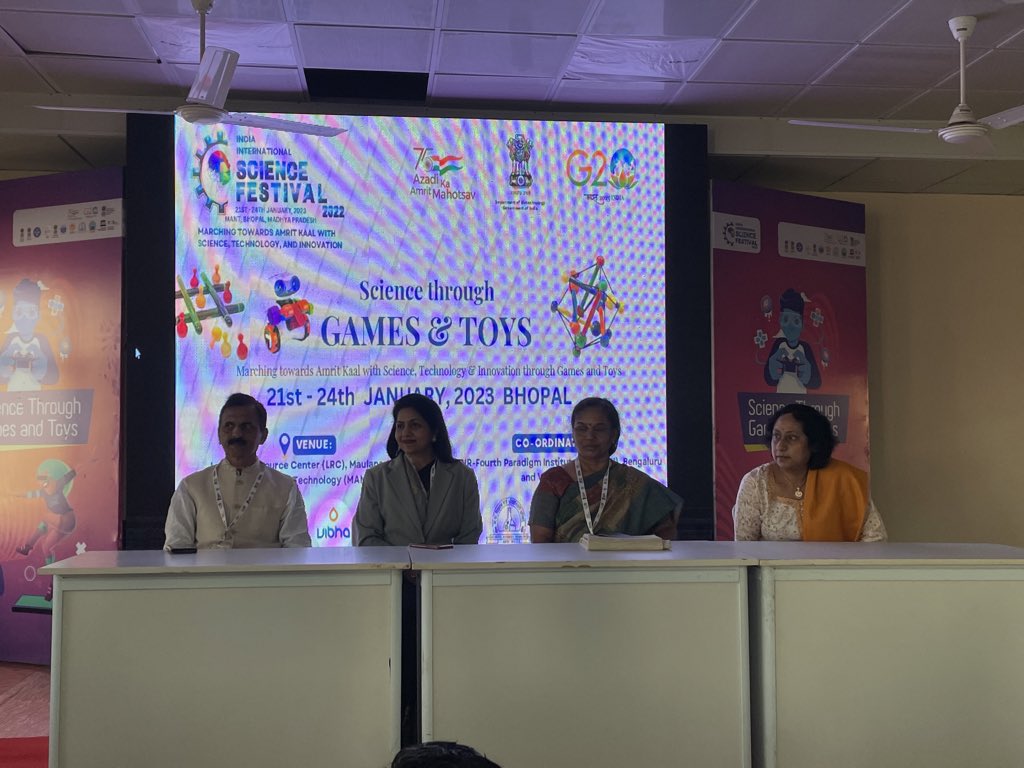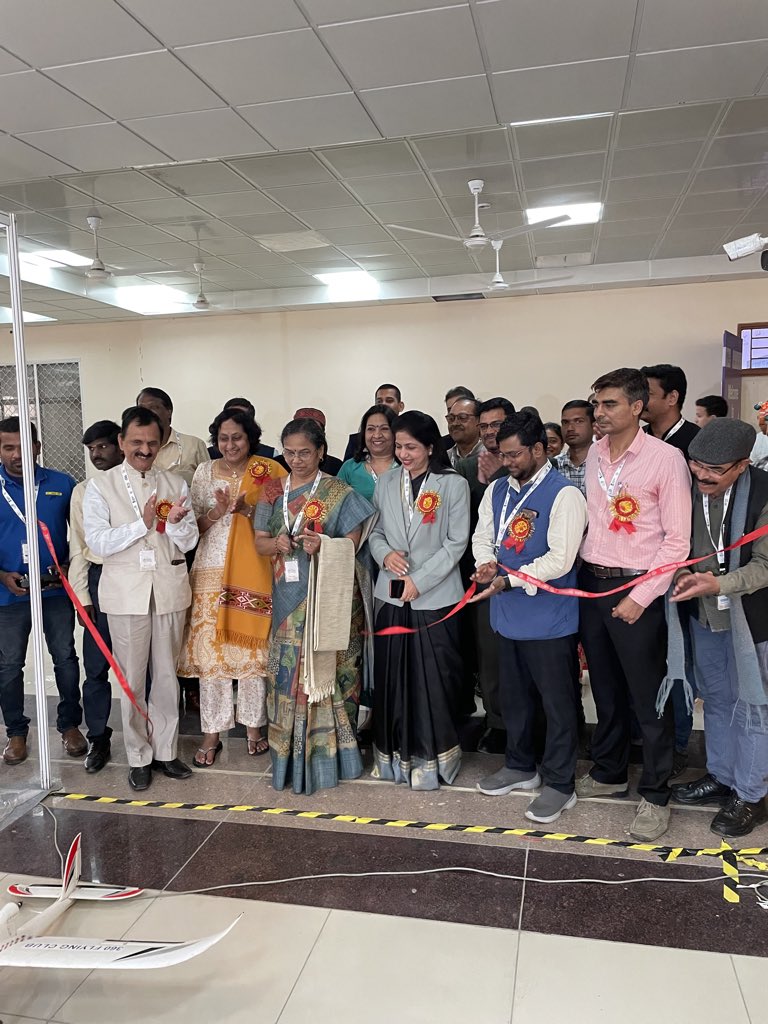 Please click here for details and brochure : Click here
https://www.scienceindiafest.org/event_info/31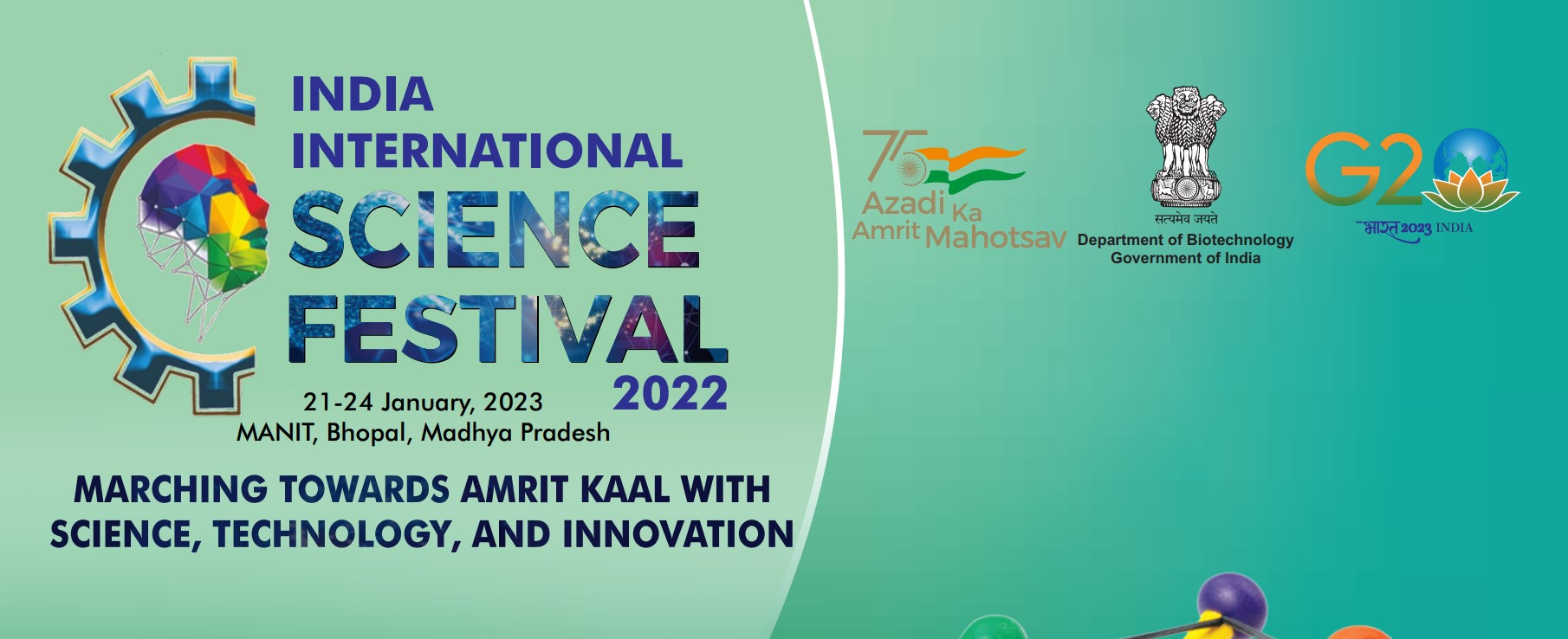 The 8th edition of IISF is being held in the city of Lakes, Bhopal from January 21-24, 2023. The Ministry of Science and Technology (MoS&T), Ministry of Earth Sciences (MoES), Department of Atomic Energy (DAE), Department of Space (DoS), Government of India and Government of Madhya Pradesh are jointly organising IISF 2022 on the theme 'Marching towards Amrit Kaal with Science, Technology and Innovation'. The Department of Biotechnology, Ministry of Science & Technology is the nodal coordinating department for organising IISF-2022. The Madhya Pradesh Council of Science and Technology (MPCOST) is the local partner and Vijnana Bharati (VIBHA) as Knowledge Partner for IISF 2022. IISF 2022 is going to be held at Maulana Azad National Institute of Technology (MANIT), Bhopal, Madhya Pradesh during 21 to 24 January 2023. This year the festival will have fteen programs including the Mega Science and Technology Exhibition showcasing the theme of the festival. The nodal agency to organise the IISF 2022 is Regional Center for Biotechnology (RCB), Faridabad, Department of Biotechnology.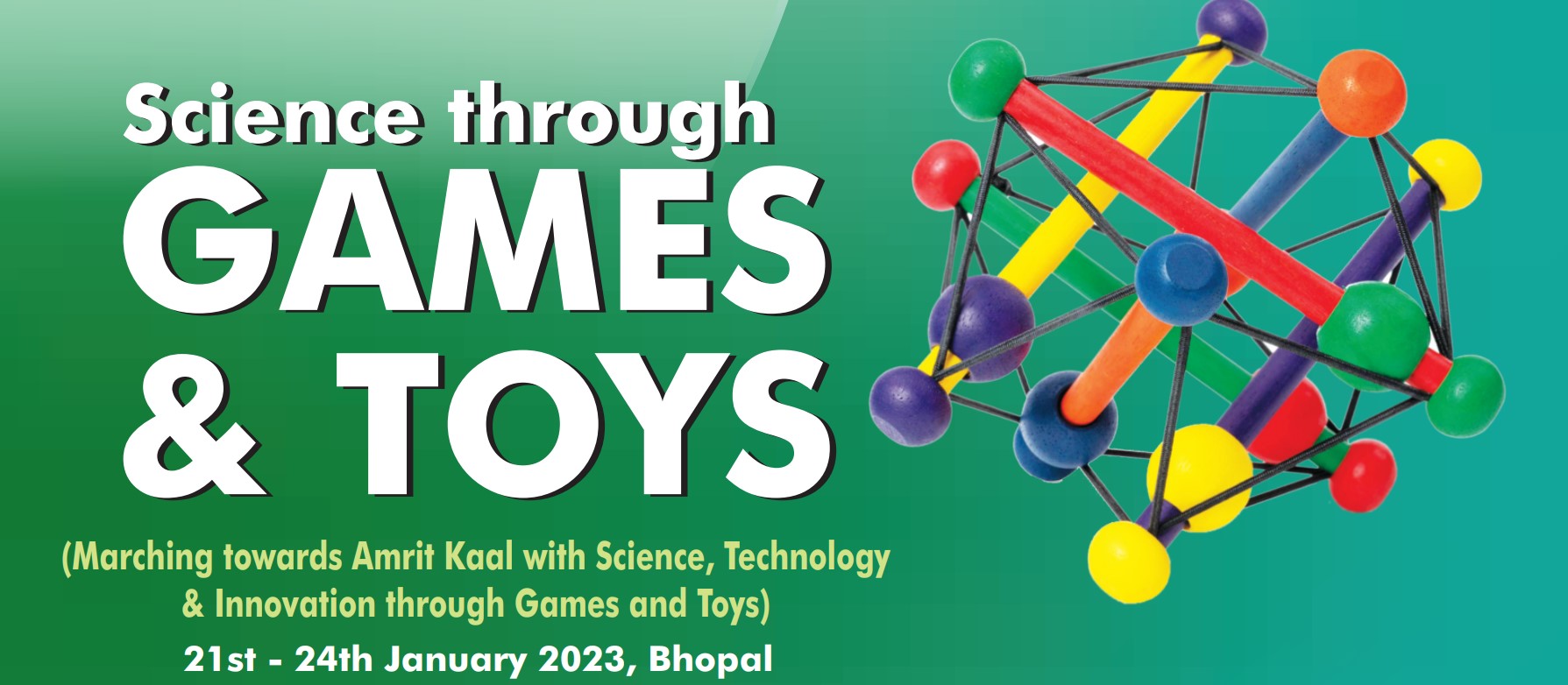 Toys are representations of the cultural, social, economic, and traditional aspects of a region/country. Toys have evolved over 5000 years since the Indus Civilization and with the advancement in science and technology, the toys have also become technically rened. Toys not only act as amusement, and entertainment but also serve the purpose of teaching, learning, recreation, etc. Traditional and educational toys help in the understanding of the basic concepts of math and science which assist in the child's overall improvement including physical, mental, logical, and emotional development. Toys also reveal the history, heritage, and lifestyle of the artisans, and craftsmen who have been involved in making these playful models. Toys try to connect the child to nature and make them understand its behavior in a simple way. In the present technologically advanced world of gadgets like mobiles, tablets, etc, there is a dire need to develop the toys industry in order to provide them with a healthy childhood and safeguard their future. IISF provides a platform to showcase traditional, innovative, creative and modern toys by traditional toy makers along with new startups in a spirit of 'Vocal for Local'. This event also invites accomplished speakers and organise creative shows for students to initiate logical thinking and inculcate learning of science through Games and Toys.
Games and Toys are the most potent tools to impart knowledge and learn science in a joyful and entertaining way. Traditional Indian toys are not just for fun but play an important role in learning skills like maths, hand-eye coordination, and Sensory-development among young kids. A lot of science is involved in the development of Games & Toys. With the advancements in science and technology, new vistas have opened up for creative and imaginative people to develop Games & Toys of a new age. India has a rich tradition of local toys and has talented and skilled artisans with expertise in making good toys. Indian toy industries have opportunities to grow rapidly in this space. IISF provides a platform to showcase traditional, innovative, creative and modern Toys by traditional toy makers as well as new start-ups in a spirit of vocal for local toys. The program hosts sessions and workshops for students to motivate the development of mental concentration and logical thinking as well as the science behind the development of Games and Toys.
DATE: 21, 22, 23, and 24 January 2023
Venue: LRC,MANIT,Bhopal
COORDINATING Member from CSIR-4PI:
Dr. Ashish, Sr. Scientist, CSIR-4PI, 9480342902
Email: This email address is being protected from spambots. You need JavaScript enabled to view it.